Delamode Macedonia attends Makkam Trans Conference
09. 27. 2015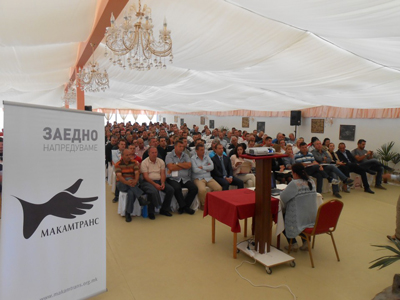 The Association of Independent Unions of Transporters of Republic of Macedonia MAKAM-TRANS represents the largest association of transport companies in Republic of Macedonia. One of its key objectives is to improve and develop international transport in Macedonia.
Delamode Macedonia participated at the event as a VIP member together with the largest companies in Macedonia.
During the event we were given the opportunity to present to the attendees, whilst also taking meeting many customer and partners and partners.